The Chef team at Progress is proud to announce that G2, recognized worldwide as the most trusted software marketplace, has awarded us 11 badges based on customer feedback and use cases. Why? Because of our automated solutions from any cloud to any edge.
Every year, G2 releases its Winter Report, which recognizes software products for their usability, implementation, communication and deployment results based on reviews from real-life customers. The responses are based on questions within the G2 review forum, meaning these successes are from folks like you who know Chef the best.
Based on use cases from IT and software professionals, Chef was awarded badges in these separate categories: Enterprise Cloud Infrastructure Automation and Enterprise Build Automation.
Are you a software professional looking to know more about Chef® Enterprise Automation Stack™? Click here to read about how automated deployment can help your organization's IT and DevOps teams accelerate and empower its DevOps journey.
G2 users acknowledge Progress Chef's automated enterprise solutions as an ideal software product.
The following badges are part of the Enterprise Cloud Infrastructure Automation category:
Easiest to do Business With
These two badges were part of the Enterprise Build Automation Awards category:
Chef also received the Users Love Us badge due to positive user reception. G2 users have rated Chef with four stars or above. Sara Rossio, Chief Product Officer at G2, mentions how vital these reports can be for sales leads. Check out more on our Chef Awards.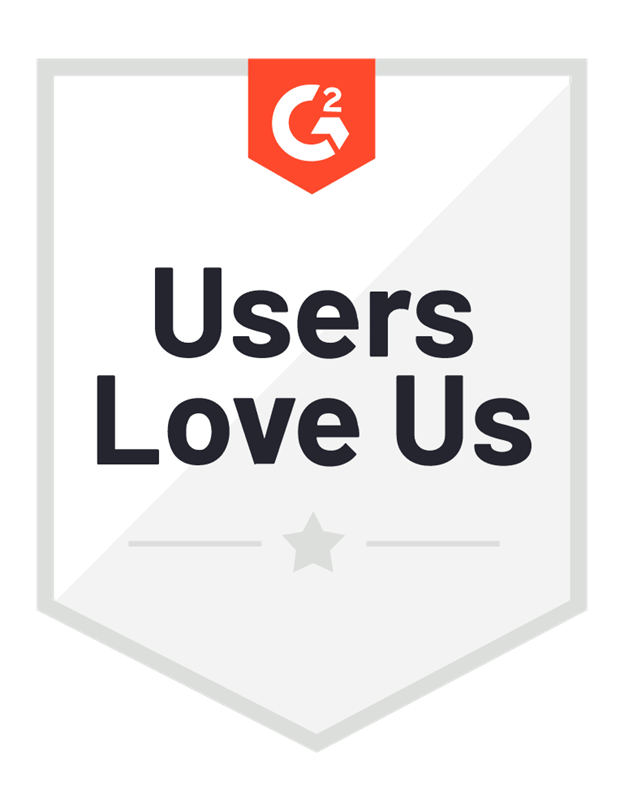 "Rankings on G2 reports are based on data provided to us by real software buyers," said Rossio. "Potential buyers know they can trust these insights when researching and selecting software because they're rooted in vetted, verified and authentic reviews."
G2 customers react positively to Chef's multiple automation solutions, taking note of its ease of use and how it speeds up application deployment.
Read a few highlighted
reviews directly from G2
, with a few highlighting their success with Chef's automated solutions. Many reviews come from numerous industries and responsibilities within their respective companies.
"Most of our clients use Chef to deploy new code in an automated fashion. We also use it to update existing configurations and push those changes in an automated fashion to large groups of servers. Having the ability to deploy simple or full system changes out to a large group of servers with little human interaction has been a game changer for our company, allowing us to deploy at scale and grow our infrastructure as our company grows."
- Chef user from a Consumer Services Company with more than 1000 employees
"With Chef, we are able to manage nodes in a new way. Our clients get insight into the health, configuration and compliance of their system on a single platform. Also, since everything is in code, the ways to customize cookbooks, InSpec profiles and tailor policy for each node are limitless."
- Stephanie L., Software Engineer at a small business
"We have used Chef for 10+ years as our configuration management tool. The Chef Infra has been robust and provided a stable platform for us to develop against. The out of the box functionality solves many of our use cases and the Chef DSL provides enough extensibility that we can create functionality for our specific use cases."

- Chef user from a Healthcare Company with more than 1000 employees

"Progress Chef is an amazing tool for DevOps automation. The ease with which we can configure the instructions using recipes and cookbooks is the best feature. It is implemented using Ruby language which is super easy to understand and use as well."
- Sarthak S., Software Deployment Engineer 2 at an Enterprise company with more than 1000 employees
We also have customers who have used Chef's automated solutions on our success stories page, including
Facebook
,
Intuit
and
Target
.