Chef recently joined industry-leading speakers from Progress Software and Akeyless at ChefConf '21. They discussed the importance and complexities of Secrets Management and Zero Trust access in large enterprise environments. The session "Secrets Management in Complex Environments at Scale" is now available on-demand.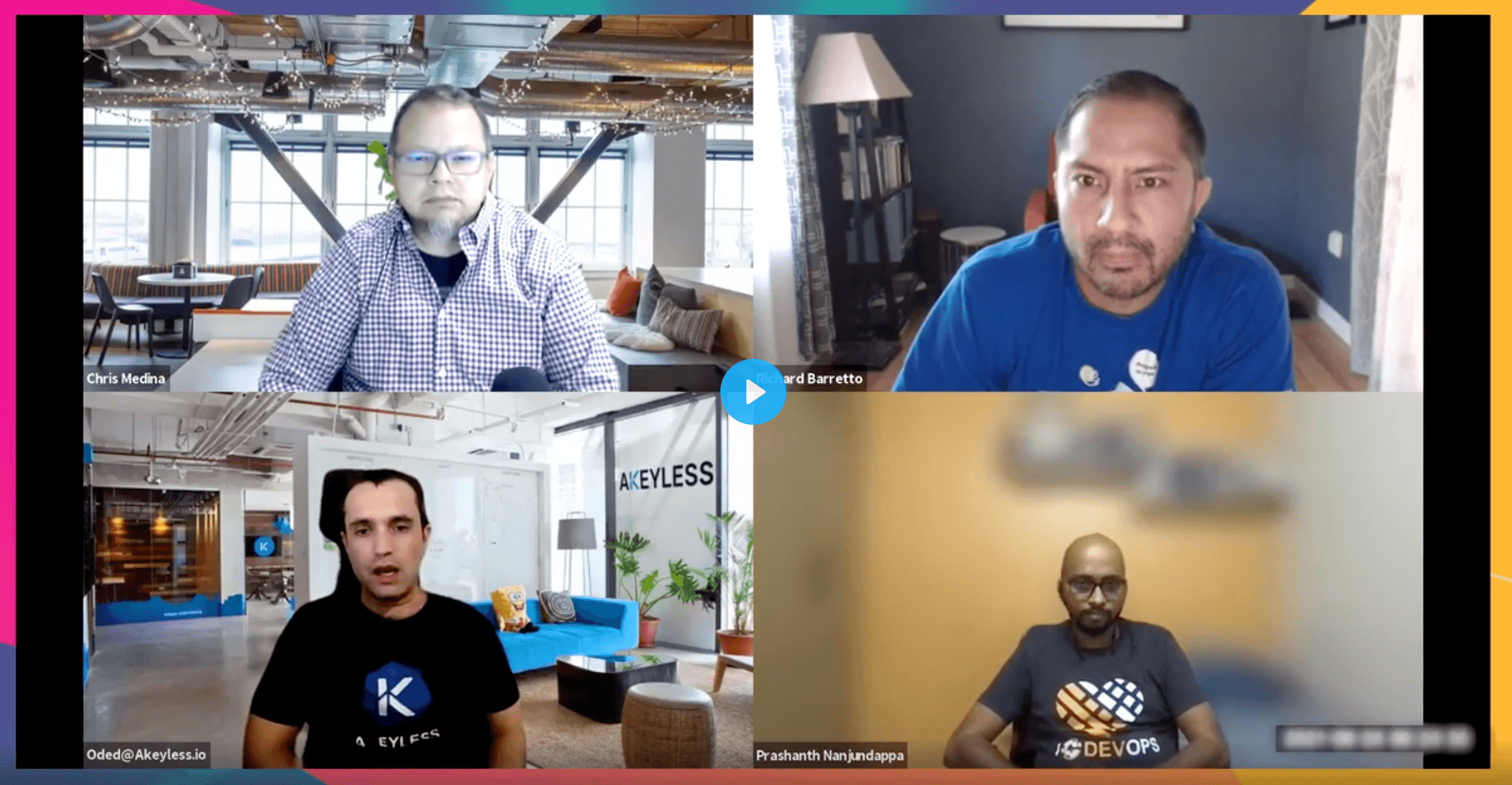 The panel members shared their unique insights on why the scale and complexity of secrets continue to increase. For example, they discussed the fact that monolith applications have become relics, with containers now being the de facto standard as enterprises refactor apps to become more modular and designed to run across hybrid, multicloud infrastructures.
All workloads need secrets (i.e., credentials, certificates, and keys) to communicate with each other. Workloads are also transient; there is no fixed network location. Thus, securing and controlling their access through the network is becoming increasingly challenging.
In this panel discussion, we explore why Secrets Management and a Zero Trust approach to access is so important, but can also be difficult to accomplish.
You'll learn how Chef evaluated other, open-source solutions, but quickly realized that a hybrid, multicloud environment needs a more comprehensive solution. And, as a result, they chose Akeyless for their Secrets Management and Secure Remote access initiatives. Now Akeyless and Chef work together to simplify Secrets Management for organizations of all sizes and industries.
Follow-up Webinar
Today, October 12, we're co-hosting a deeper dive post-ChefConf webinar. We will present security & compliance best practices. Additionally, we'll show a demo of how Chef and Akeyless work together to accelerate DevSecOps workflows. Register here: "The Secrets Out: Chef and Akeyless".

Promotion
If you are looking to secure and automate your secrets, this is a perfect time. ChefConf '21 attendees can get an exclusive, limited-time offer to save $10,000 on their Akeyless purchase.