Tag:
Compliance Automation
---
What's new in InSpec 5?
This blog discusses what's new in Chef Inspec 5.
Read more
---
Compliance Audit and Remediate with a Single Solution - Chef InSpec
Chef InSpec enables on-demand auditing and remediation and gives customers a consolidated view of their organization's security and compliance status in real-time. This blog post discusses how Chef InSpec can automate and streamline compliance audits and make the software delivery phase less stressful for the dev and test teams.
Read more
---
What is System Hardening? Standards and Best Practices
Read how Chef enables IT teams to perform system hardening with the help of continuous security audits and remediation that detects and fixes vulnerabilities in diverse IT fleets.
Read more
---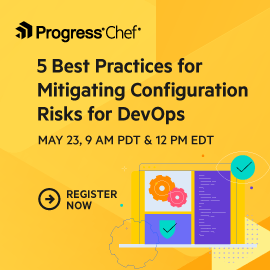 FOLLOW @CHEF