Category:
Hosted Chef
---
Hosted Chef Reporting End of Life Announcement
Hosted Chef reporting ability reaches End of Life on March 30, 2023.
Read more
---
Hosted Chef Set to Get a Database and Infrastructure Upgrade
We are migrating our Elastic Search to Open Search on manage.chef.io. This blog post covers the details about the impact and our maintenance window.
Read more
---
Hosted Chef Scheduled Maintenance and Downtime January 6, 2022
Hosted Chef, your gateway to managing Chef infrastructure in the cloud, is set to receive an upgrade to its database. In order to facilitate this upgrade, we will be migrating all content to a new version of PostgreSQL. We will also be upgrading the application to Chef Infra server 14.10.
Read more
---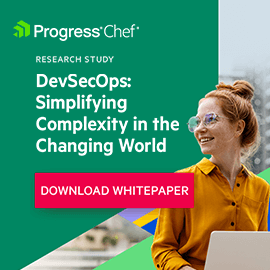 FOLLOW @CHEF