Chef was built around a vibrant, innovative, and supportive community that helped shape the DevOps movement and usher in a series of automation capabilities to help organizations deliver infrastructure and applications quickly and securely. Today, Progress Software announced updates to the Chef portfolio and community program to build on that heritage. The latest Chef Enterprise Automation Stack (EAS) release delivers key functionality to help teams adopt automation capabilities quickly and scale them across the enterprise. And on April 28, Progress will host a Chef Infra Client 17 launch party and Chef Community Celebration to recognize open source contributors.
Chef Infra Client 17 Launch and Chef Community Celebration
Chef Infra Client 17 builds upon Progress' efforts to make Chef easier to use for a wider range of audiences and use cases. Chef Infra Client 17 includes increased platform coverage, improved cloud support and a significant number of new pre-built resources, helpers and cookbooks created by both Chef and the Chef Community. In fact, we're so excited about the work done on Chef Infra Client 17 by Chef and the Chef Community we'll be hosting a live launch event on April 28. To register click here.
Chef Enterprise Automation Stack Delivering Scalable Patterns, Full-Stack Visibility, and Unified Experiences
Chef EAS includes our full stack of enterprise infrastructure, application and compliance automation technologies for delivering change quickly, repeatedly, and securely. With the latest release of Chef EAS we continue to make it easier to get started with and gain value from Chef technology. New dashboards, enterprise scalability, and a unified developer experience enable DevSecOps teams to collaborate easily and continuously deliver applications and infrastructure that are secure by design.
Chef Enterprise Automation Stack (EAS)
Unified and Scalable Enterprise Automation Platform Providing Full–Stack Visibility for DevSecOps Teams
Scalable Patterns
Full-Stack Visibility
Unified Experiences

Minimize the effort needed to implement multi-product solutions.

Make it easy to view, aggregate and analyze data across all Chef products.

Provide a unified experience for individuals, teams and enterprise administrators.

Chef Workstation for Developers

Chef Automate and Chef Habitat Builder for Teams

Role Based Access Controls for Enterprise Admins
New Chef Infra Compliance Phase
The new Chef Infra Compliance Phase enables Chef InSpec users to automatically execute compliance as part of any Chef Infra Client run. This new feature dramatically simplifies the workflow needed to run compliance audits, view results and conduct analysis. It also simplifies the implementation of patch management, continuous compliance and other use cases.
For more read the blog "Chef Infra Best Practices: #2 Continuous Infrastructure Compliance with Chef Infra Compliance Phase".
New Infrastructure State Management Dashboards
The new Infrastructure State Management Dashboards allow users to view and manage Chef Infra Server details in Chef Automate. Using these views users can:
Add organizations to each server
Review cookbooks, roles, environments, data bags, and clients for each organization
Search and find roles, environments, data bag items, and clients from Chef Automate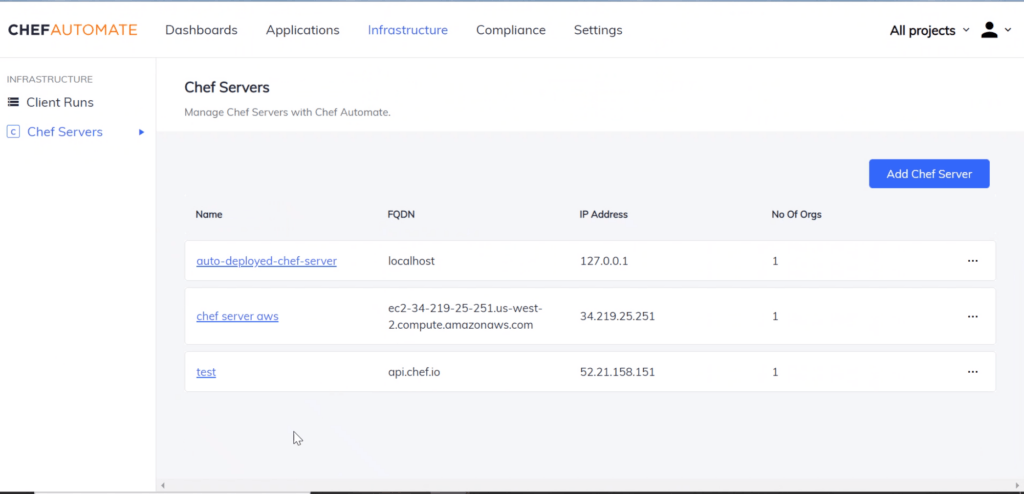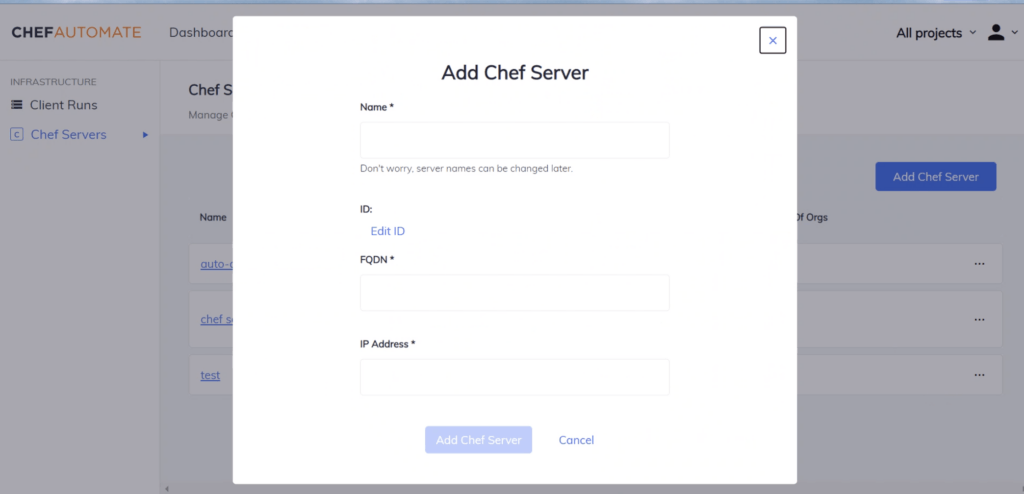 When combined with Chef Infra Client Run Reports, the new views provide detailed insights into the various policies and Chef objects in use on a system, making managing infrastructure easier. This release provides another step towards improving upon and replacing the functionality found in the "Chef Manage" tool. In upcoming releases, we plan to add the ability to make changes to the desired state, further accelerating the ability of users to remediate infrastructure drift with configuration management.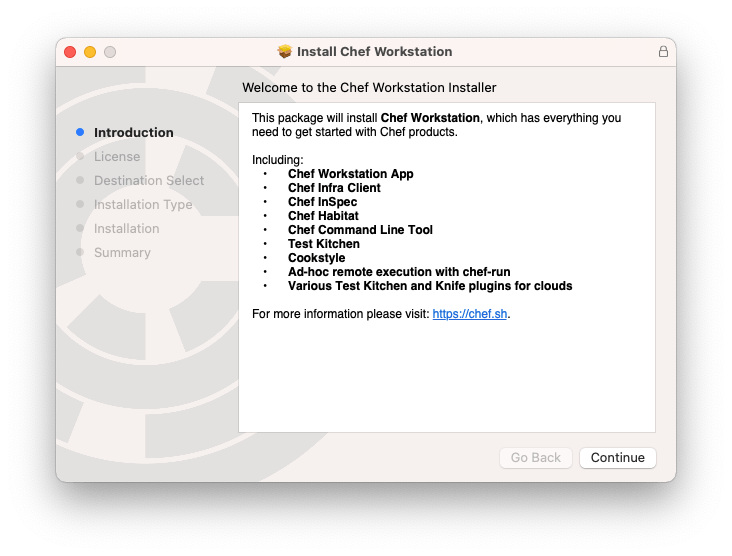 Chef Habitat Now Included in Chef Workstation
Now the Chef Habitat CLI can be installed directly out of Chef Workstation alongside all other Chef products. This provides a unified installation and developer experience for the full Chef Enterprise Automation Stack.
Learn more about Getting Started with Chef Habitat.
For more Chef product news visit the Chef Release Announcements Discourse channel.